The DIRWIN Dash, A Bearded Bash
Join us on 10/07/2023
(race date estimated)
The DIRWIN Dash, A Bearded Bash Race Description
The DIRWIN DASH

"A Bearded Bash" 5K Run/Walk is in honor of beloved Heritage Christian Schools Guidance Counselor and friend, Dave Irwin. Mr. Irwin's absence is felt daily in our hallways and classrooms, on the cross country course, at sporting events and most of all in our hearts. Students and faculty feel his absence keenly because Mr. Irwin was the one who filled the gap in the lives of countless students...loving them, providing counsel, offering hope, meeting needs, being a friend, spreading laughter and always pointing them to Jesus. Cross country was a sport he loved. We hold this race in his honor and rememberance. The funds raised through this event will be used to support the students of Heritage Christian School, where Mr. Irwin so selflessly served.
~~Psalm 119:32 "I run in the path of your commands, for you have set my heart free."~~
Website: http://DirwinDash.5K.run
T-shirt included with Registration

(NOT GUARANTEED WITH REGISTRATIONS AFTER SEPTEMBER 14th)
Race Preview:
(RUN) "COMING SOON"
(WALK) "COMING SOON"
(Race Map below)
Venue Location: Minooka Park, 1927 E Sunset Drive Waukesha WI, 53186
Parking Instructions: Parking requires a Waukesha County Parks Daily Permit, which is $6 or have an annual membership sticker. https://www.waukeshacounty.gov/landandparks/park-system/park-fees/ParkEntry/ Daily permits can be paid online the day of or with in 4 days of event. Parking is available inside the park at picnic area #3 and additional overflow available at picnic area #4.
Race Day Agenda:
745am-845am Registration and Check-In

845am Opening Ceremony

9am Run Start and Walk to follow all Runners(Horn Start)

10amish Award Ceremony and Tribute
Award Information:
Medals to 1st, 2nd, 3rd Female and Male Runners.

1st Male and Female Runner who is a Heritage Christian Alum or Current Student will have their name plated on THE DIRWIN DASH Plaque
Pick-up Race Packet: Can be picked up at check-in at Picnic Area #3 Shelter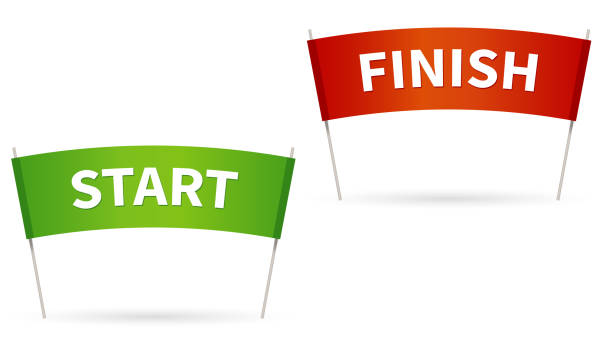 Start/Finish Line: Located at Picnic Area #3
Timing Type: Professional Chip or Manual Timing
Race bibs/timing: We utilize a shoe tag system. You must wear your shoe tags and race bib in order to be timed. Those who do not wear them, or wear them improperly will be disqualified and asked to leave the course as we will not know if you are included in the race (this is for insurance purposes). Pull tabs will not be utilized to limit person-to-person contact. See the image below for proper wearing. Tie one on the left shoe, and one on the right. No tags, no time. Race bibs must be worn and visible at all times. Wear bibs front facing.
Event Features:
T-shirt included with registration(NOT GUARANTEED WITH REGISTRATIONS AFTER SEPTEMBER 14th)

Goody Bag

Timed Event

Food and Drinks

Music

Kids Activities

Awards

Remote Runners® Option (aka Virtual run)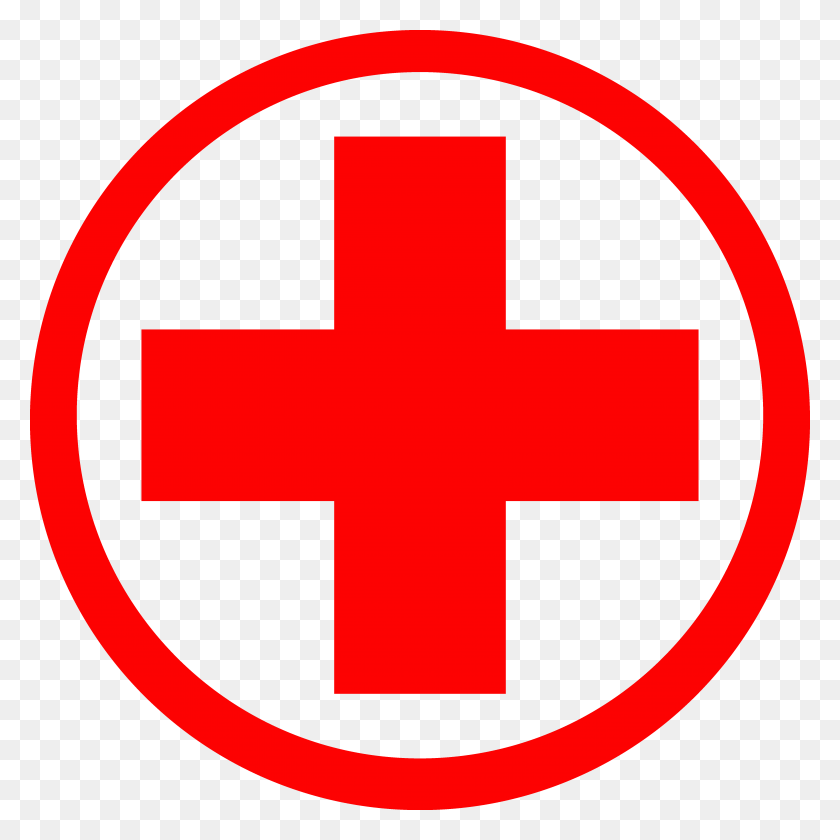 -MEDICAL-
If you require any assistance as it regards to a medical issue. You will find the medical area adjacent to registration. Please call 911 in the event of an Emergency!
-FUNDRAISING-
WE WANT TO SAVE YOU MONEY:
RUN FOR FREE OPTION:
Raise $200 via the FUNDRAISING OPTION at SIGNUP and your cost of the run will be automatically credited back to your credit card. Thank you for considering this option as the funds go directly to "The Dave Irwin Student Scholarship Fund".
-LOGISTICS-
You can view results LIVE at www.5Kevents.org and click on the race results tab. Remember this is a chip start, so a person's finishing order via Horn Start will not be the same as Chip Start. The race clock will represent the official Race start time but not your actual finish time. If your final time, gender, bib#, or other data is incorrect on the final results, please notify the race director using our online correction form. PLEASE, Do not interrupt the timing crew during the event.
You may submit corrections at: https://5kevents.org/result_correction.html. While results will be immediately posted online at www.5Kevents.org, results will not be official for 48 Hours. This will allow us to make corrections.
New to running? DOWNLOAD our ZERO to 5K program - Many newcomers to running become discouraged by the difficulty associated with the activity because they start too fast and push too hard. Their bodies rebel and they wind up miserable, wondering why anyone would possibly want to run in the first place. The Zero to 5K program has been specifically designed to instill a love of running and ends with participating in your first timed 5K.
We're here to help you achieve your goal(s), be it your first 5K, improving your run, or simply offering a resource where you can run with a group that is designed to help each other stay motivated. You should ease into your 5K training plan gradually. In fact, the program we provide is less of a running regimen than a walking and jogging program. The idea is to transform you from a non-runner, getting you to begin running a 5K ( or 3.1 miles) on a regular basis in just 4 weeks.
It's easy to get impatient, and you may feel tempted to skip ahead in the program but hold yourself back. Don't try to do more, even if you feel you can. If, on the other hand, you find the program too strenuous, just stretch it out. Don't feel pressured to continue faster than you're able. Repeat weeks if needed and move ahead only when you feel you're ready.
-REMOTE RUNNERS®-
HOW TO COMPLETE YOUR REMOTE (aka Virtual) RUN/WALK
Register for the race and print your bib (Click on the "Manage my Registration" tab above to view all race tools)

Complete a 5k, run/walk at your convenience, any time, anywhere within 7 days after the event date.

Submit your time (optional) to see how you placed overall and receive your finisher certificate. Click on the "Manage my Registration" tab above to view all race tools)

Celebrate your accomplishment by sharing it on social media! #RemoteRunners #5Kevents

Feel free to join the Remote Runners Group to share and celebrate with other participants. Don't forget to follow our Facebook page too!
REFUND POLICY
Refunds are not permitted for any reason including, but not limited to blizzards, bomb cyclones, tsunamis, hurricanes, typhoons, earthquakes, tornado's, torrential storms, hail, lightening, thunder, apocalypse, locust attack, oversleeping, birth, death, taxes, IRS audit, engagements, marriage, divorce, jail, war, peace, nuclear explosion, Bear's win the division (we might if they go to the Superbowl), you signed up for the wrong event, not training enough, training too much, poor prior planning or our favorite, "I forgot". Have an "excuse" you would like to add to the list? Let us know
The DIRWIN Dash, A Bearded Bash Where & When

Location:

Waukesha

,

WI 53186

Race Date:

2023/10/07 09:00:00 AM (Saturday)

Categories:
The DIRWIN Dash, A Bearded Bash Sponsors
The DIRWIN Dash, A Bearded Bash Reviews
Most Helpful Review
Great Time
Good time, great experience, looking forward to doing it again!
Matt G.
0/0 found this review helpful.
Dirwin Dash
I enjoyed this race. It was a beautiful race through the woods. It was nice to run a 5K on trails instead of roads.

has attended 1 times
0/0 found this review helpful.
Dirwin Dash
This was an amazing event that brought people together to remember a great man and build community. It was a beautful course on a crisp Wi fall morning. Thank you for all those who worked hard to make it a success.
has attended 1 times
0/0 found this review helpful.
The DIRWIN Dash
The prayer and camaraderie before/after the Dash were very nice. Please have separate trails for runners and walkers, mark them very well so there's no doubt where to go, and have the run and walk the same distance. Also, have all announcements and directions said before releasing people to go to the starting line. It was difficult to hear what was said.

has attended 1 times
0/0 found this review helpful.
Beautiful Race
Event was very well organized, trail was beautiful, and seemed to work well for the runners, as well as us walkers. Provided a perfect opportunity to honor Dave, connect with others, highlight Heritage, and present the gospel.

has attended 1 times
0/0 found this review helpful.
Dirwin dash
It was lovely. Cold to start but a great fall event. Bring the finish line closer to the crowd near the pavilion! Loved the speakers, national anthem sung live, the food, fire and many great volunteers. Tom did a great job communicating the event.

has attended 1 times
0/0 found this review helpful.
Great Time
Good time, great experience, looking forward to doing it again!
has attended 1 times
0/0 found this review helpful.
Waukesha, WI Weather
Waukesha, WI current weather
33.9℉

Clouds
Join us at the The DIRWIN Dash, A Bearded Bash in October for a great race. The The DIRWIN Dash, A Bearded Bash works hard to deliver you a memorable race experience. We would love to hear from you, so consider writing us a review or contact us at: tjs4god@yahoo.com
Contact Information
Name:
Email:
tjs4god@yahoo.com
Website: